Licensed Child Care Center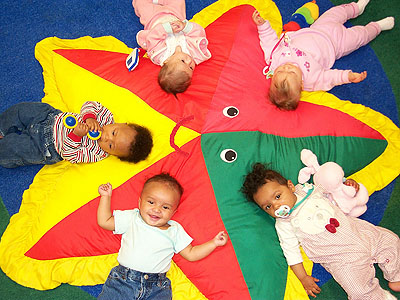 This facility is approved by the state Office of Licensing (OOL) for the care, development and supervision of six or more children under 13 years of age who are in care for less than 24 hours a day. Centers that are accredited by a national association are programs that have been recognized as high-quality programs. Centers participating in Grow NJ Kids, NJ's Quality Rating and Improvement System, are programs participating in quality activities to continuously improve their program to meet higher quality standards beyond licensing standards.
Types of programs include:
School Age Child Care Programs are licensed to care for children who are enrolled in public or private school when classes are not in session.
Nursery Schools offer part day programs to children for one or two years before kindergarten.
Registered Family Child Care Provider

Family, Friend, Neighbor Provider