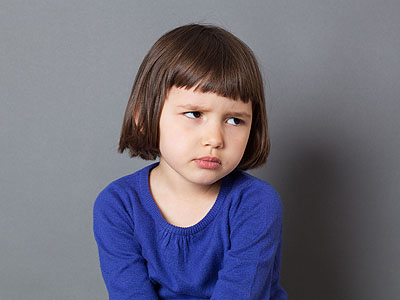 Behavior is meaningful and communicates a message. Sometimes when children do not have an appropriate way to communicate a message (e.g., talking, signing, using picture symbols), they often resort to using challenging behavior (e.g., hitting, screaming, spitting) as a way to communicate to others what they want and need. Children engage in challenging behavior because it works for them! It works for them to send a powerful message, which results in the child obtaining something (e.g., attention, toy, food) or avoiding/escaping something or someone (e.g., a demand, attention, stimulation). READ MORE.
When parents register a child at a center, they must receive this Information to Parents document highlighting key information that must be made available, upon request, to parents about the center, including inspection and violation reports and a summary of any complaint made against the center.
As specified in the excerpt below, licensed child care centers must "Provide parents with a copy of the center's policy on the expulsion of children from enrollment." and "Post a copy of the center's written statement of policy on the disciplining of children by staff members in a prominent location within the center, and make a copy of it available to parents upon request."
Licensed Child Care Centers in New Jersey
In New Jersey, child care centers serving six or more children under the age of 13 must be licensed by DCF. A center becomes licensed after meeting all applicable conditions in the Manual of Requirements for Child Care Centers. Centers are licensed for a three-year period. A copy of the centers' license must be displayed in a prominent location at the center. READ MORE.
Registered Family Child Care Providers in New Jersey
New Jersey regulations limit home-based child care to no more than five day care children and a maximum of three children who live in the home. The maximum number of children a provider can care for in a family child care home is eight. READ MORE.
When choosing a child care provider:
• Ask to review the providers policy on the expulsion of children from enrollment.
• Ask to review the providers policy on the disciplining of children.
• Ask what training the provider and/or their staff have had related to guiding behavior.

Looking for Child Care? CLICK HERE.
Have additional questions? Our staff can help! Call 973-601-6158