Powered by Child & Family Resources
Member of National Diaper Bank Network

Diapers are a basic necessity that some cannot afford
DONATE TO DIAPER BANK
Why diapers, you ask?
Children and those with a disability are vulnerable to physical and emotional distress when financial resources prevent the purchase of enough diapers. Imagine a baby who only receives two or three diaper changes each day, instead of a healthy 6 to 10 changes.
Putting diaper changes into perspective, on average:
A newborn baby uses (12) newborn sized diapers a day for two weeks (approximately 168 diapers)
(10) size 1 diapers a day for the next month (approximately 300 diapers)
(8) size 2 diapers a day for two months (approximately 480 diapers)
(8) size 3 diapers a day for four months (approximately 960 diapers)
(6) size 4 diapers a day for 2 1/2 months to round out a full year (approximately 450 diapers)
That means a baby will use roughly 2,400 diapers in their first year of life!
The Morris Diaper Bank reflects community collaboration at its best – children, families, religious organizations, schools and businesses collecting diapers to help keep our diaper bank stocked throughout the year.
Diapers are distributed through our network of non-profit partners to their clients in need. We are proud to be linked with Birthright of Dover, Children on the Green, Homeless Solutions, Family Promise of Morris County, Morris/Sussex/Warren Unemployment & Training Services, NORWESCAP Early Head Start Program – Denville, Street Smart Outreach Program, The Salvation Army Dover Corps, John Corr Family Resources, Zufall Health Center, Jersey Battered Women's Services, Morris County's Hope Hub (Sheriff Gannon's Collaboration launched to help at-risk people in Morris County) and Morris County's Shared Service Alliance Early Care and Education Members. As we are assured of adequate resources to support diaper need we will expand our community partnerships.
Help position the Morris Diaper Bank to better meet diaper need for our children and older adults. Our goals are to educate the community about the devastating crisis of diaper need, and to collect and distribute more than 100,000 annually.
Fast Facts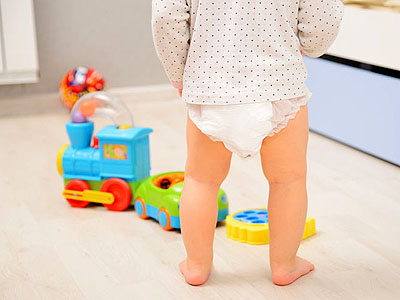 DONATE DIAPERS
Organize a diaper drive at work, with a club, religious organization, or at a party or family event. Diapers may be dropped off at 111 Howard Blvd., Suite 104, Mt. Arlington, NJ Monday thru Friday 9:00 am to 4:00 pm. Call 973-398-1730 x183 or email cfrdiaper@cfrmorris.org for information or to schedule a diaper drive. We are a 501(c)3 non-profit organization.
Child & Family Resources can only accept unopened packages of diapers. To donate opened packages or loose diapers, please contact North Porch Women & Infant Center, Dover, 973-537-0392.
DONATE DOLLARS
Host a fundraising event or donate through our website shopping cart. Every dollar donated goes toward purchasing diapers through business partners such as Jet.com at deep discounts. For information on hosting a fundraising event or donating dollars through this website call 973-398-1730 x183 or email cfrdiaper@cfrmorris.org.
Checks are also accepted. Please make payable to Child & Family Resources and write Morris Diaper Bank in check memo section and mail to Child & Family Resources.
We are a 501(c)3 non-profit organization.