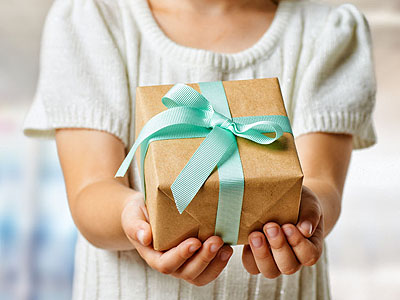 For many the holidays are a time for joy, reflection, and family fun. The holiday season reminds us of the struggle low wage-earning families have, simply trying to make ends meet. A single parent earning $10.00 an hour has little left after paying rent, groceries, child care tuition, and basic necessities.
YOU can help create a holiday memory for a struggling Morris County family. Join our Holiday Giving collaboration and join us in collecting toys for some of the families Child & Family Resources serves.
DONATE
HISTORY

Present Day
While community partners change and grow, Child & Family Resources is committed to maintain the Holiday Shop tradition.
"I wish you could experience the joy and overwhelming feeling of appreciation these families exude. We are honored to have a small glimpse into their lives. Watching the parents carefully choose each individual gift, contemplating whether or not their child would like the item, anticipating how happy their child will be when they open it on Christmas morning, these are just some of the conversations overheard during the "shopping" process."
– Rebekka Zydel, Executive Director
Your support not only provides presents for poor families, it provides an opportunity for parents to provide for their children in a dignified and meaningful way. Your gift is twofold. A toy for a child and an opportunity for their parents to have a less stressful-more joyful holiday.
For information, please contact Melissa Maines at 973-398-1730 X157 or mmaines@cfrmorris.org.